Contract Management Portal
UX/UI DESIGN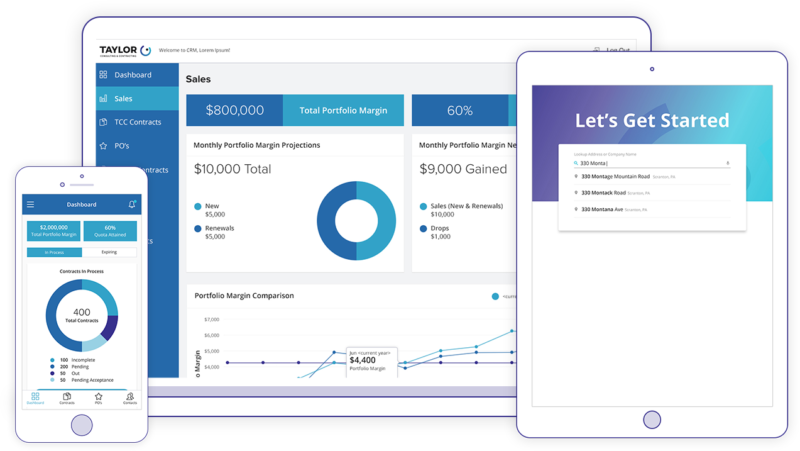 A powerful CRM tool to allow energy brokers to leverage data and provide better customer service through simple contract creation and automated portfolio management.
A CRM application that was specifically created for energy brokers to create and track customer and supplier contracts, as well as monitor auction bidding, contract expirations, and sales commissions. The application was built for web, tablet, and mobile and designed for quick and easy contract creation and management.
MY ROLE
My role was to research and strategize with the UX team to create a dynamic CRM application that would allow the end user to organize and manage their portfolio, leverage data, and take action from any device.